A star-struck Lakshya Sen couldn't believe his eyes when the legendary Sunil Gavaskar dropped in at the Prakash Padukone Badminton Academy (PPBA) in Bengaluru to meet him and the youngsters. The 73-year-old Gavaskar, a member of the 1983 World Cup-winning cricket team, paid a visit to the academy during a regular trip to the city on Thursday. "He had a meeting in Bengaluru and decided to meet the young aspiring kids of the academy. Badminton and cricket are two of his favourite sports. He was here with us for about an hour," Vimal Kumar, co-founder, director, and chief coach of the PPBA, told PTI.
Gavaskar later posted a picture with Lakshya Sen on Instagram and captioned it: "My new badminton hero Lakshya Sen, after the one and only Prakash Padukone."
The legendary cricketer had hailed Padukone several times while doing cricket commentary over the years, saying he is one of India's most outstanding sportspersons. Sen, one of India's most prolific sportspersons in 2022, said he was too star stuck to react.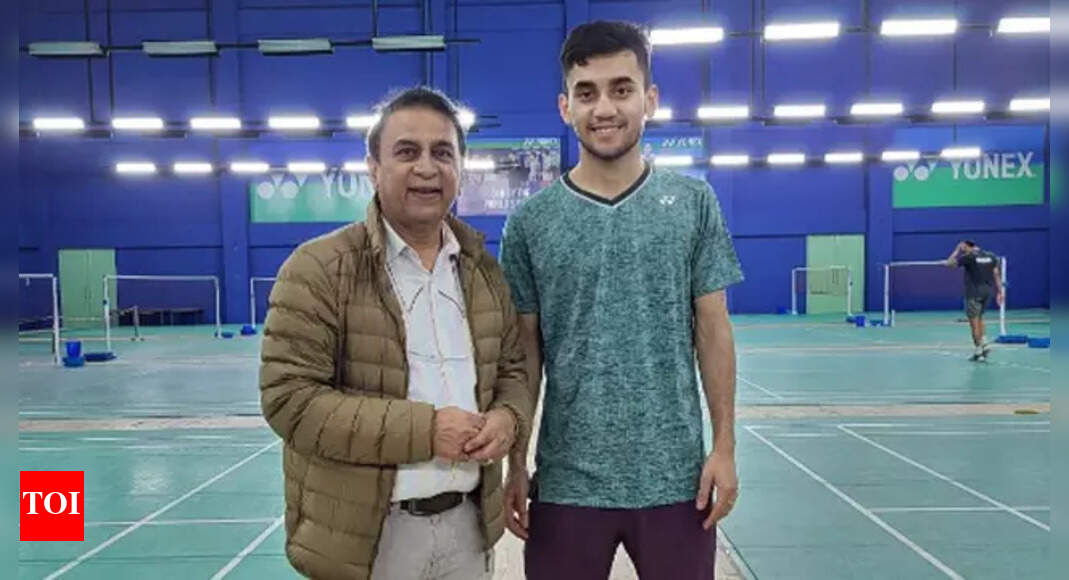 "It feels good to hear such things from such big personalities. Honestly, I was too star stuck to react," Sen told PTI.
The 21-year-old from Almora won gold at the 2022 Commonwealth Games and the India Open Super 500. He was also a member of the historic Thomas Cup wins. He also won silver at the All England Championships and won the 2021 World Championships bronze medal.
"Gavaskar sir spoke about the Thomas Cup win. I have heard so much about him from my parents and all the seniors. Also when I watched the movie '83', I got to know what went behind that epic win," he said.
Read More: https://sports.ndtv.com/cricket/my-new-badminton-hero-sunil-gavaskar-impressed-with-this-youngster-3752452