The Indian cricket team has had some phenomenal wicketkeepers over the years. But, since the arrival of MS Dhoni, the stocks of 'specialist wicket-keepers' have gone down, with teams preferring those who can do well with the bat too. During the press conference ahead of the third ODI between India and New Zealand, head coach Rahul Dravid also highlighted the same. Dravid cited the examples of Sanju Samson, KL Rahul, Ishan Kishan, Rishabh Pant, and KS Bharat from the current crop of players who fall in the category of true 'wicket-keeper batters'.
"We are always looking for a wicketkeeper-batsman, there is no question about it. We are lucky and we are fortunate that all of the guys who are in contention, even in this team you know whether it's Ishan Kishan or KS Bharat are both good batsmen and have done well in the Vijay Hazare Trophy. Bharat hasn't played but Ishan has obviously done well as a batsman," Dravid said in response to a query from a reporter in the presser.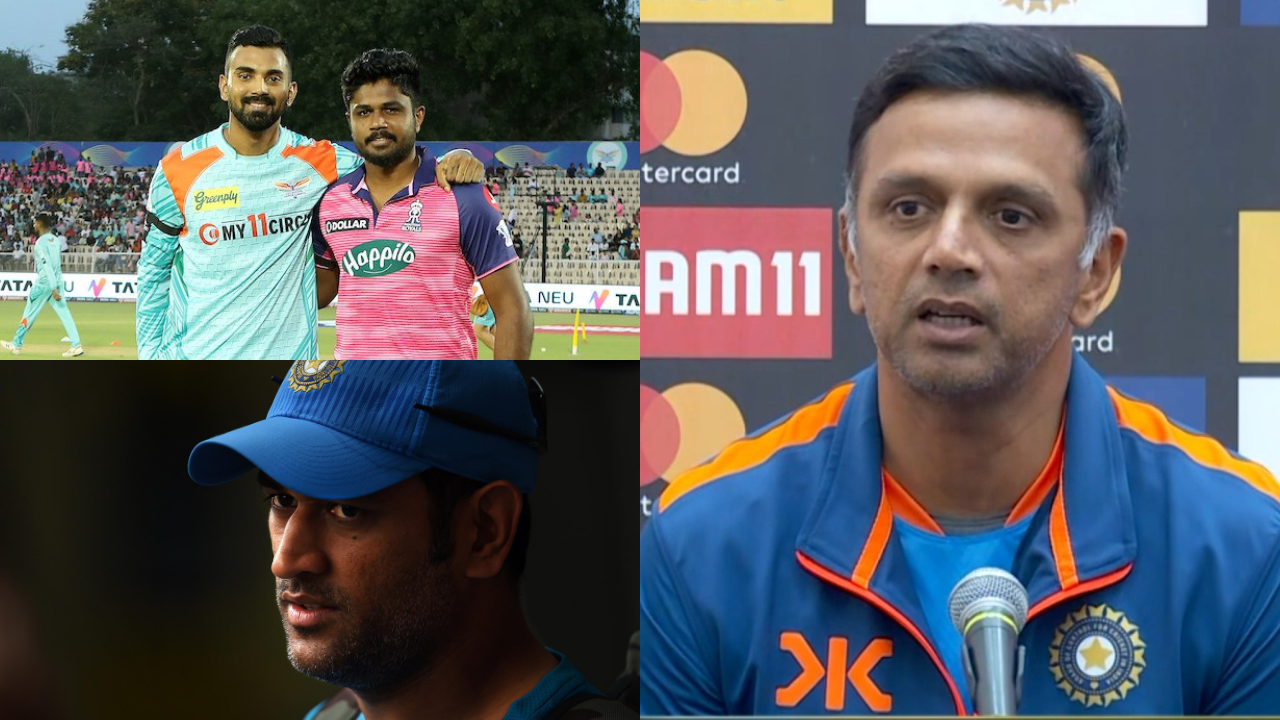 The India head coach firmly believes that being just a wicket-keeper isn't enough, as the game demands are such that one has to be a 'wicket-keeper batter' to make it in the current times.
All of these guys are wicketkeeper-batsmen. I think today, you have to be a wicketkeeper-batsman. You should be able to bat and contribute significantly. We have also picked up Jitesh Sharma in the T20 mix because of his ability to bat and score runs at a very quick pace as shown in the Mushtaq Ali Trophy and in the IPL that he has played.