The alleged breaches span from the 2009/10 season to the 2017/18 campaign. The city was banned from UEFA competitions in February 2020 for two years by European football's governing body for "serious financial fair-play breaches" but the sanction was overturned by the Court of Arbitration for Sport in July of the same year.
The Premier League said the accurate financial information required related to "revenue (including sponsorship revenue), its related parties and its operating costs".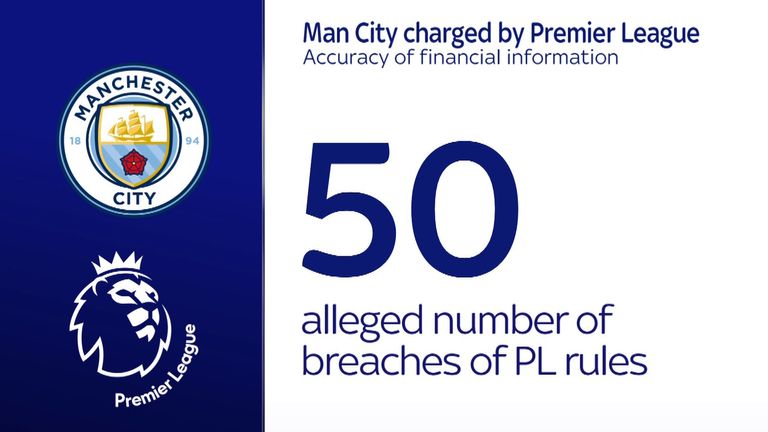 The second set of breaches listed refers to the alleged breaking of rules "requiring a member club to include full details of manager remuneration in its relevant contracts with its manager" related to seasons 2009/10 to 2012/13 inclusive.
The club's manager between December 2009 and May 2013 was current Italy boss Roberto Mancini.
The second set of alleged breaches also refers to a club's requirement to "include full details of player remuneration within the relevant contracts".
The third section deals with alleged breaches of Premier League rules requiring clubs to comply with UEFA Financial Fair Play regulations while the fourth set of alleged violations relates to the Premier League's profitability and sustainability rules.
Cooperation
The Premier League said in a statement said the commission would be "independent of the Premier League and member clubs".
"The proceedings before the commission will… be confidential and heard in private", it said, adding that there would be no further comment "until further notice".
Read more: https://sports.ndtv.com/english-premier-league/man-city-accused-by-premier-league-of-alleged-financial-breaches-3757595