Defending champion Rafael Nadal out of Australian Open loses in straight sets in the second round. USA's Mackenzie McDonald advanced to the third round after knocking out Nadal 6-4, 6-4, 7-5.' Nadal, the No. 1 seed in this year's first Grand Slam, as McDonald secured the biggest win of his career. The American played with great poise & precision early on before Nadal's injury changed the tone with which he was playing. Facing the 65th-ranked American Nadal produced his 'worst Grand Slam result in seven years.
The Spanish 36-year-old, who was struggling with what appeared to be a hip injury, took time out. He continued after a brief period of a break but couldn't match the tempo he had before.
"He's in absolute disbelief of what just happened," Jim Courier said during commentary when Nadal had taken a medical timeout during the second set. "There is nothing in the swing in this backhand which was a beautiful winner that would have indicated there was a problem but there certainly is.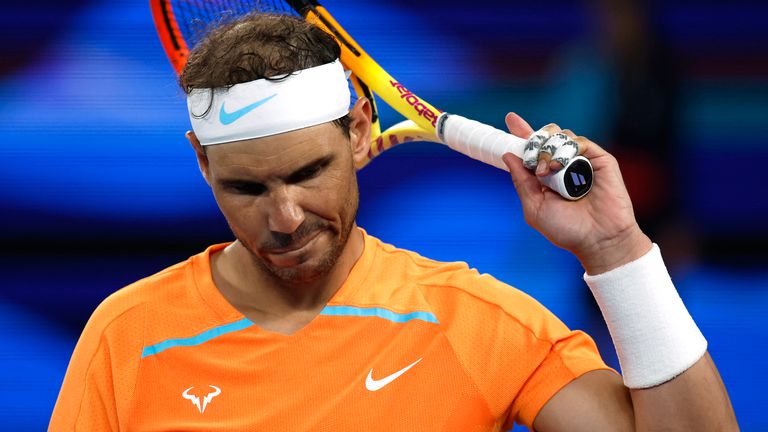 "I just hope it's not the same problem that took him out of Wimbledon last year when he had won so many matches in a row. He had won two matches in a row. He was tracking for the calendar year Grand Slam and then unable to take the court in the semifinals. This is a point later. You can see he has problems Tod and they're real."
Even Nadal's wife Maria Francisca Perello was in tears seeing her husband struggle in the middle.
Read more: https://joy-pup.com/interesting/gostinica-vozle-zhd-vokzala-kieva-plyusy-i-kriterii-vybora/