Recently, Cristiano Ronaldo scored all of Al Nassr's goals in a 4-0 rout of Al Wehda in the Saudi league as he passed the 500 league goal mark in his club career. The five-time Ballon d'Or winner, who holds the all-time records for Champions League and international goals, is banking more than 400 million euros for his surprise move to Saudi, according to sources close to Al Nassr. The giant sum includes 200 million euros for promoting Saudi Arabia's expected joint bid to host the 2030 World Cup, the sources told AFP.
Ronaldo has become a figurehead for the conservative kingdom's push to improve its reputation through sports — a process that has drawn accusations of "sports washing", or trying to sanitise its human rights record. On Wednesday, he participated in the Founding Day Celebration of Saudi Arabia.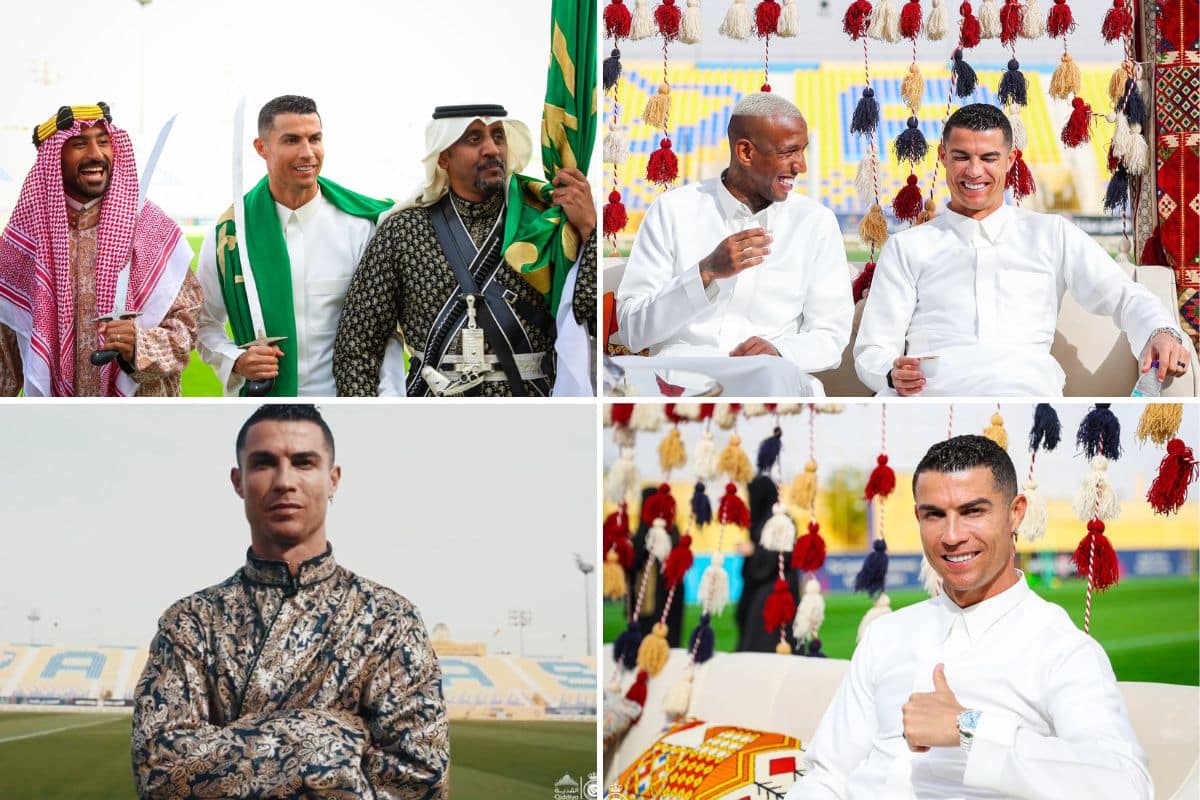 "Happy founding day to Saudi Arabia Was a special experience to participate in the celebration at @AlNassrFC!" he tweeted along with a video.
Cristiano Ronaldo's move from Manchester United to Saudi club Al-Nassr was filled with rumours and controversies. During the initial days of the transfer, there were reports of dissent among the Al-Nassr players regarding Ronaldo becoming the club captain. However, his teammate – Uzbekistani midfielder Jaloliddin Masharipov – opened up about the situation inside the dressing room and explained the situation and team reactions around Ronaldo's appointment as skipper. He also made it clear that it was a simple decision for the team to accept the Portuguese superstar.
"It'd be a little strange if the rest of the players are captaining Ronaldo. We expected it. Our former captain willingly handed over the armband [to Cristiano Ronaldo] without any problems. I think this is the best solution. It cannot be otherwise," the Uzbekistan midfielder told Sports.ru.