Top-seeded Carlos Alcaraz withdrew from the ATP 500 tournament in Acapulco on Tuesday with a right hamstring strain as fifth-seeded Cameron Norrie pulled out citing fatigue, organizers said. Both had been on the order of play for Tuesday, just three days after Britain's Norrie rallied to beat an ailing Alcaraz 5-6, 6-4, 7-5 in the Rio Open final.
"I have a grade 1 strain in my right hamstring that will keep me out for several days, according to the tests we did this morning," Alcaraz said in a tweet. "I'm really sad I can't compete here, but now it's time to think about recovering and being ready as soon as possible. I hope to see you all soon!"
The 19-year-old had returned to competition with a victory in Buenos Aires a week earlier, ending a four-month injury layoff.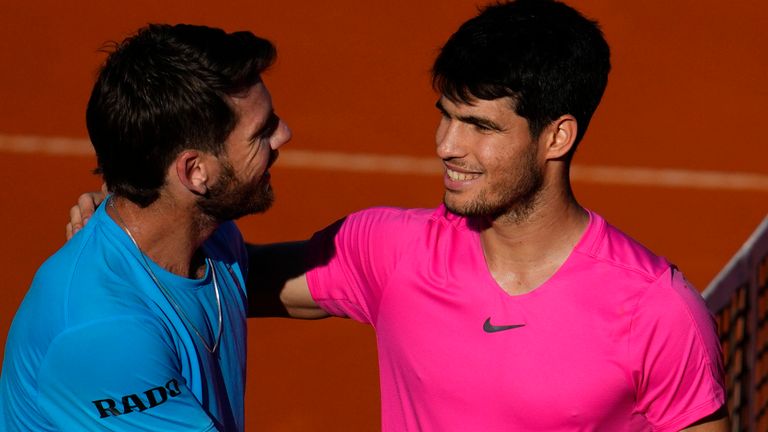 He needed heavy strapping on his right thigh midway through the second set of the final in Rio when he collapsed from a 3-0 lead as Norrie stormed back.
Norrie, who had fallen to Alcaraz in the Buenos Aires final, claimed the biggest clay-court title of his career in Rio.
The left-hander leads the ATP Tour in match wins this season with 18, compared to three defeats.
"Unfortunately I have to withdraw from Acapulco," Norrie said on Instagram. "It's one of my favourite tournaments, so it's really tough for me to withdraw."
Each player will be replaced in the draw by a lucky loser as they turn their attention to getting fit for the prestigious ATP 1000 event at Indian Wells, which starts on March 8.